Immortal norn (usually daybreak)



The Rage mutation



Super Breeder, with at least six kids



Sterile or very low fertility



Ouch! - gives pain when crowded

The diagram below shows the tree of the first 20 generations of my norns.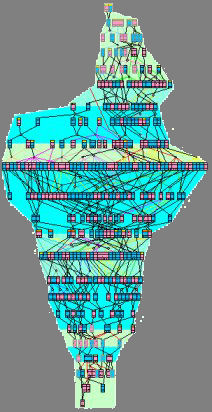 This symbol represent females

This marks males.

Those that lived and died during a wolfling run, leaving no clues to their sex, are marked thusly

These norns were from the hatchery

These came from another's computer, some are genetically modified

Those created by cloning of two same-sexed norns, cloned from one norn, or have minor genetic modification.

This marks naturally bred norns