For useful data on all creatures related health issues.

Sorted alphabetically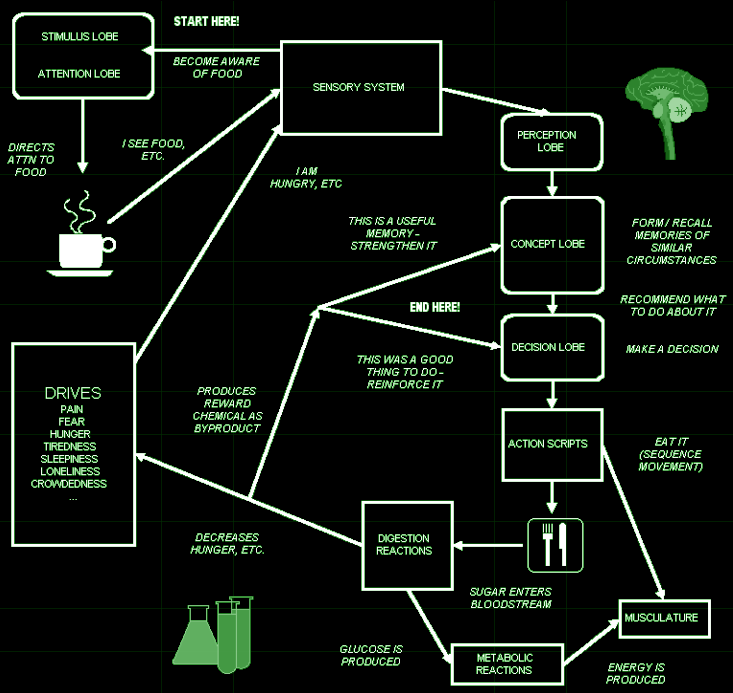 This image (by Steve Grand) shows a complete overview of a creature's biology.

Import Shock
See Sudden Import Shock Syndrome
Sudden Import Shock Syndrome
This is when a norn died immediately following creature import, and is a good reason why you should abckup your .exp files.
Test tube Creature
A creature that has been hex edited; or altered by a program such as Creatures Editor then introduced into Albia is known as a test tube creature.
Wallbonk
Wallbonking is a behaviour that many creatures display, whereby they keep walking once they hit a wall. The Stop Walking Into Walls instinct helps prevent this, as can training.