There were many companies and staff essential to the creation of the Creatures series..
The following diagram makes an attempt to show which companies and people were involved in which projects.
(click diagram to see a close up with more details)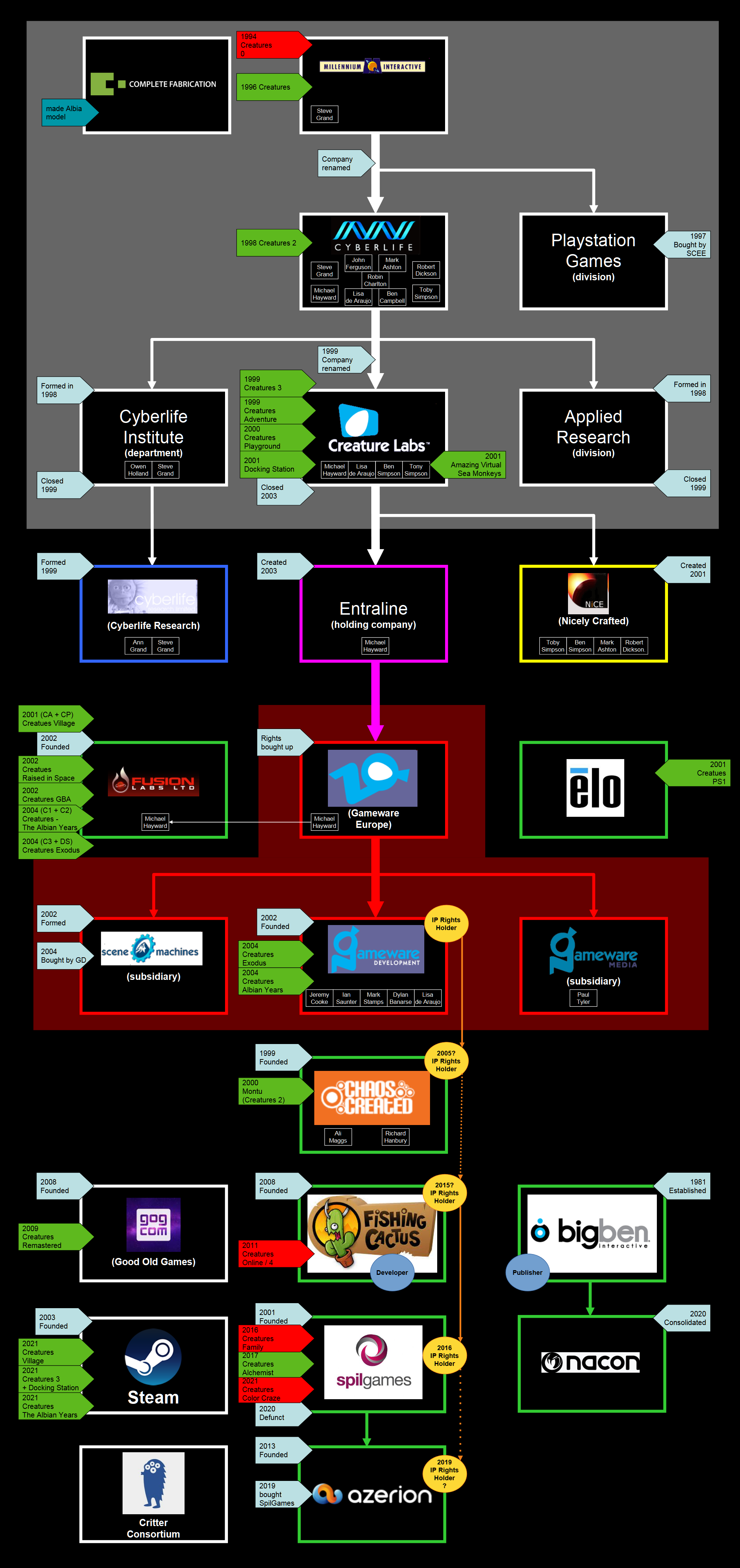 There are many more people involved with the running and working in these companies,
I just picked out a few names that kept popping up.
Staff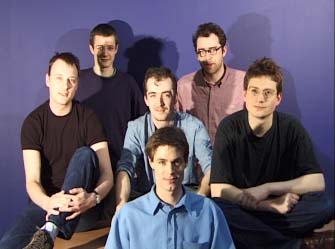 Top to bottom, left to right:
John Ferguson, Robert Dickson,
Robin Charlton, Mark Ashton, Ben Campbell,
Toby Simpson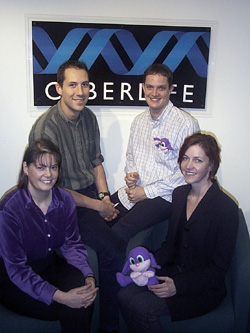 Nathan, Sarah, Darren & Lisa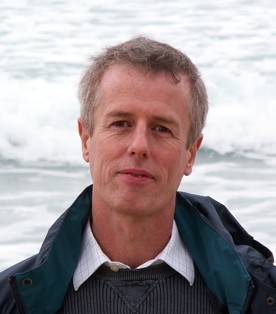 Steve Grand, cybergod anf founder of Cyberlife