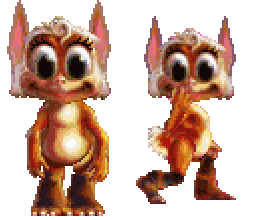 The Easter Bunny norn was originally released as a partner for the second Santa, the Christmas Norn.
>> download here <<
She takes up female slot 7 and is based on the Fox norn
Bun Bun uses her sprites and has a quick life cycle.
Below is a selection of specifically Easter cobs, as well as those that fit the theme well.


Jessica made easter egg sprites to replace those your creatures normally lay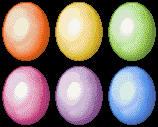 >> download here <<

* backup sprite before replacing *